PRESS RELEASE:
Tech leaders AWOL become first company to deliver live photography at a long distance triathlon, the Outlaw in Nottingham
On 25th July 2021, AWOL continued their partnership with OSB Events at the Outlaw Triathlon Series, and simultaneously became the world's first company to successfully deliver live photography at a long distance triathlon, which spans over 17 hours of swimming, cycling and running.
The Outlaw Triathlon is an award-winning event that first launched in 2010 and is now the centrepiece of the Outlaw Triathlon Series. This year's event featured more than 1400 athletes, the largest field ever attracted at the Outlaw, and history was made with the first ever live photography experience to be delivered at a long distance triathlon event.
AWOL's live photography service, developed in partnership with European and UK Space Agencies, utilises a combination of AI image recognition, satellite communications and GPS technology to deliver event photographs to participants and their chosen supporters within seconds of being taken, removing the unnecessary waiting time for images after a sporting event. The quality of the photographs delivered to participants is of utmost importance to the success of the live photography service, and AWOL have a dedicated Quality Assurance Team present at each event who ensure the high speed, high accuracy and high quality of the photographs delivered to each participant.
Delivery of live photos is not restricted to the participant; it is also possible to deliver the photos to a participant's family and friends, who are unable to spectate on the day. The Outlaw Triathlon saw a huge uptake of participant supporters using the live technology to watch their loved ones in real time as they made their way around the course.
Live photography across a long distance course over 17 hours
As the Outlaw Triathlon event took place over a 17 hour period, complex planning and team organisation were essential to ensure effective shift patterns for photographers, producers and quality assurance team members. During the final day, AWOL's live photography service delivered over 38,000 high quality live images to participants and their supporters, from eight different locations around the course.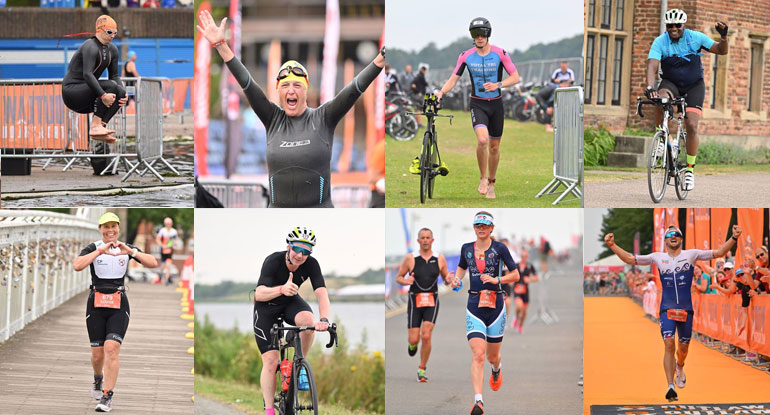 AWOL's successful provision of high-quality live photography for a long distance event is an industry-first and demonstrates the power and versatility of the service. The system can be deployed at any location worldwide and has the endurance to perform for the full duration of any race distance, no matter how long, in any weather conditions, with no reliance on pre-existing local infrastructure.
Jamie Ward, AWOL's Software & Research Manager and Head of QA for the Outlaw Triathlon said, "The fact that we delivered upwards of 38,000 high quality live images during this long distance event shows the high level we expect from our technology, our photographers, and our QA team. The quality and speed at which we deliver the imagery to participants creates a fantastic and unrivalled customer experience that is head and shoulders above anything else available in the industry at present. It was a great event, a fantastic day and a success all round."
Greg Goodall, Chief Commercial Officer added, "Our live photography service is a world first, and enhances engagement between event organisers, sponsors and participants, driving greater revenue and generating significant return on participants' personal investment, thereby creating a far greater event experience for all involved. The speed of the service is unparalleled, but the high quality of the photography remains at the heart of the success of the technology AWOL offer. The fact that we can utilise this technology successfully at a length endurance event which spanned over 17 hours demonstrates the power of the technology, and the prowess and efficiency of the team behind the service."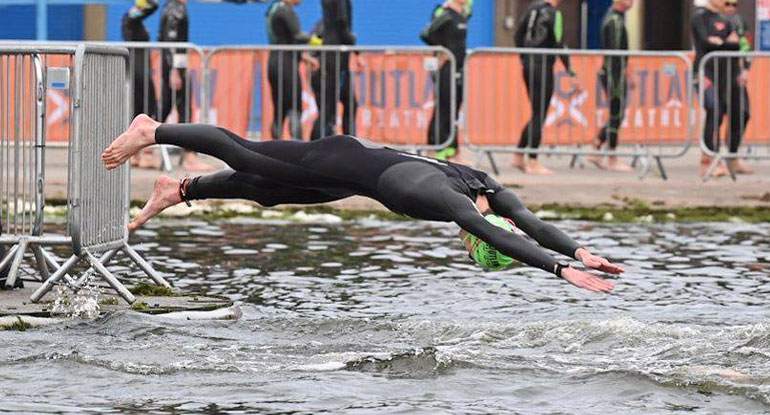 Iain Hamilton, Director of OSB Events said, "Using facial recognition technology is a leap forwards for event photography, particularly for the swim element where race bibs aren't visible. Outlaw competitors have been full of praise about the number and quality of AWOL images and have shared them widely via social media! I'm proud that we were the early adopters of this technology and we're excited to continue our partnership through the next two events in the Outlaw Triathlon Series."
OSB have a further two events this year, Outlaw Half Bowood in Wiltshire and Outlaw X in North Nottinghamshire. AWOL are looking forward to delivering further rounds of quality live images to the participants and their selected supporters. #WeGotYou.