ARTICLE:
The Digital Revolution of Sports Event Live Photography
Over the last year, our world has changed beyond recognition. Never have we faced such challenges on such a global scale. The time has come to look forward with positivity, and make sure that the challenges we face in 2021 are those of our own choosing.
Keeping active is incredibly important right now, in terms of both physical and mental health. Whether it be organised sporting events, community sports, or simply exercising with friends, physical activity has a big impact on personal wellbeing, as well as helping to build a stronger, healthier and more supportive community. As the world pushes for signs of "normality" after a year of frustration and change, hope is on the horizon, and with it comes an optimism that long-awaited sporting events and activities will be able to resume. These feelings of positivity are echoed throughout the sporting community, and simultaneously throughout AWOL HQ, where exciting and ground-breaking developments in event live photography are underway.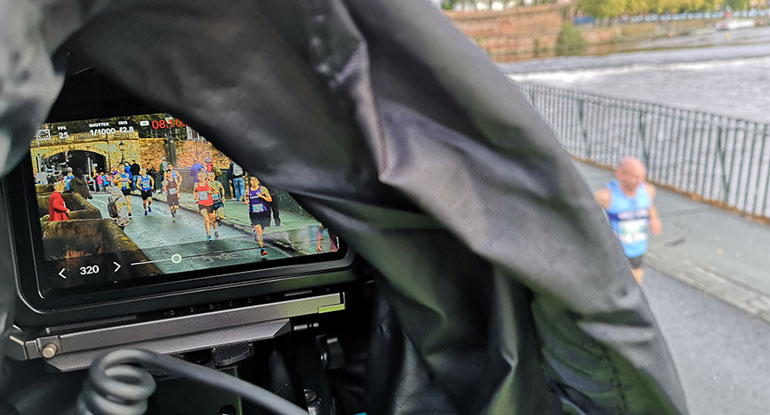 Our new space-enabled live photography service digitally transforms events by synergistically blending media, AI and CRM to produce a pioneering photography service that is able to upload multiple images per second in real-time, from a number of camera locations across a course, live, from anywhere in the world. This means that event participants, together with their family & friends, can receive personalised, quality-controlled photos and video to their smartphones in real-time, whenever the participant passes a specific milestone on the course, or crosses the finish line. This gives event participants, and indeed those spectating and supporting them, a far greater event experience, generating significant return on participants' personal investment.
This revolutionary space-enabled service pushes the boundaries of event photography, and solidifies AWOL's standing as leaders in technology & innovation.